YAY TO 5K!
REDEEM YOUR FREE PACK
As a big THANK YOU to everyone who supported us on our journey to 5K followers on Instagram, we're giving away 1 free pack to our supporters! Follow the guide below to learn how to redeem it. Please note the following:
1. Promo code of YAYTO5K cannot be used together with other promo codes
2. Shipping fee of $3.90 applies for orders under $30. So we encourage you to use the code together with your next order :)

Redemptions are valid for the whole month of April, until 30th April 2021.



Step 1: Visit our website, and click on rewards.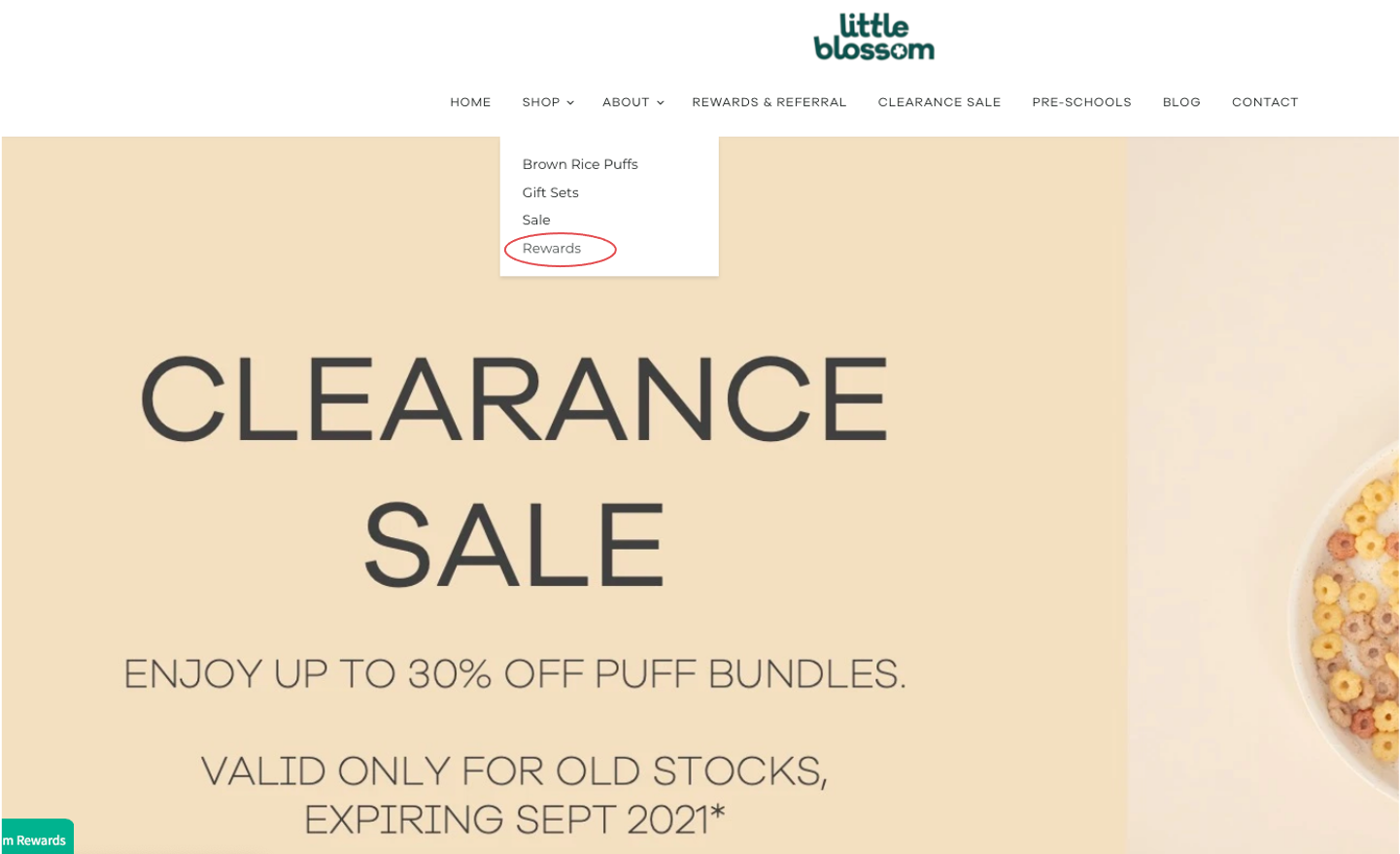 Step 2: Click on "1 Pack of Brown Rice Puffs - REWARD"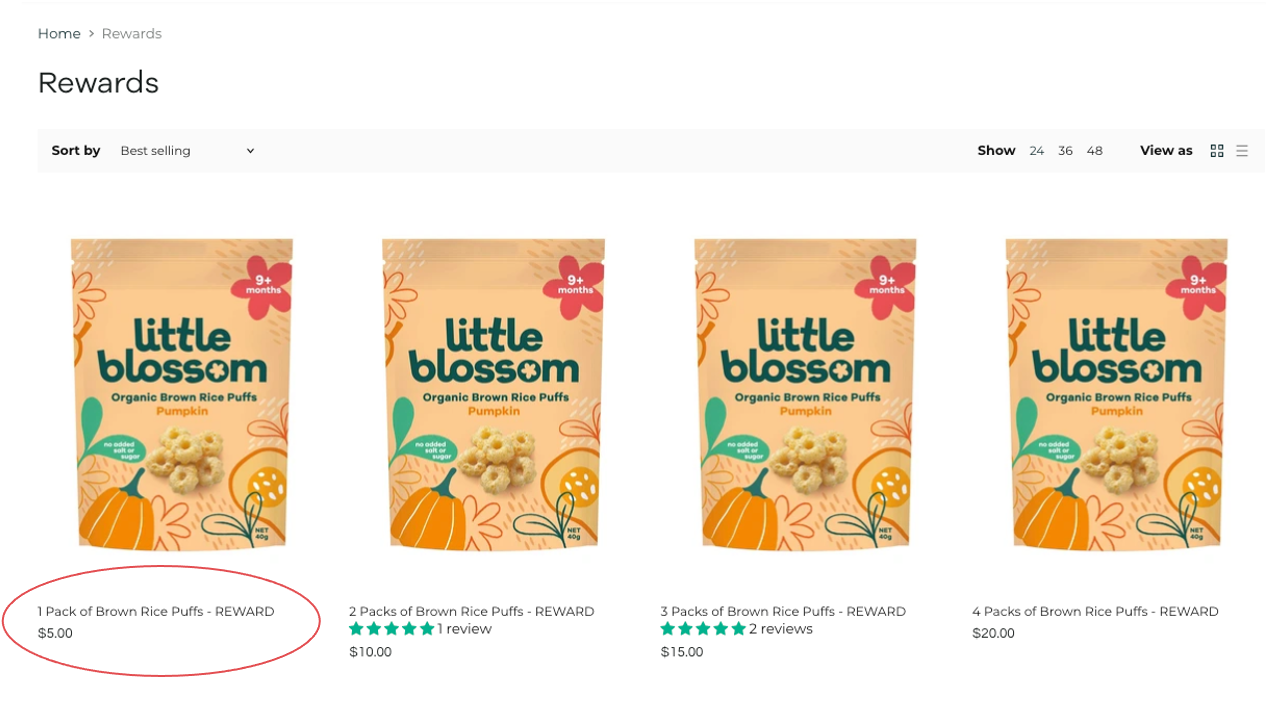 Step 3: Click "add to cart". Promo code only applies if this item is in your cart.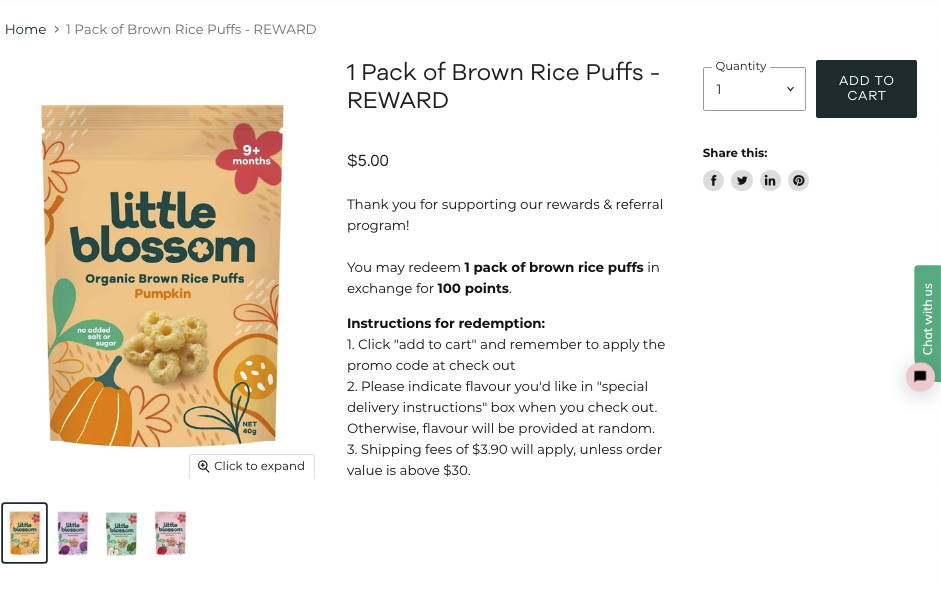 Step 4: Apply promo code <YAYTO5K> at check out