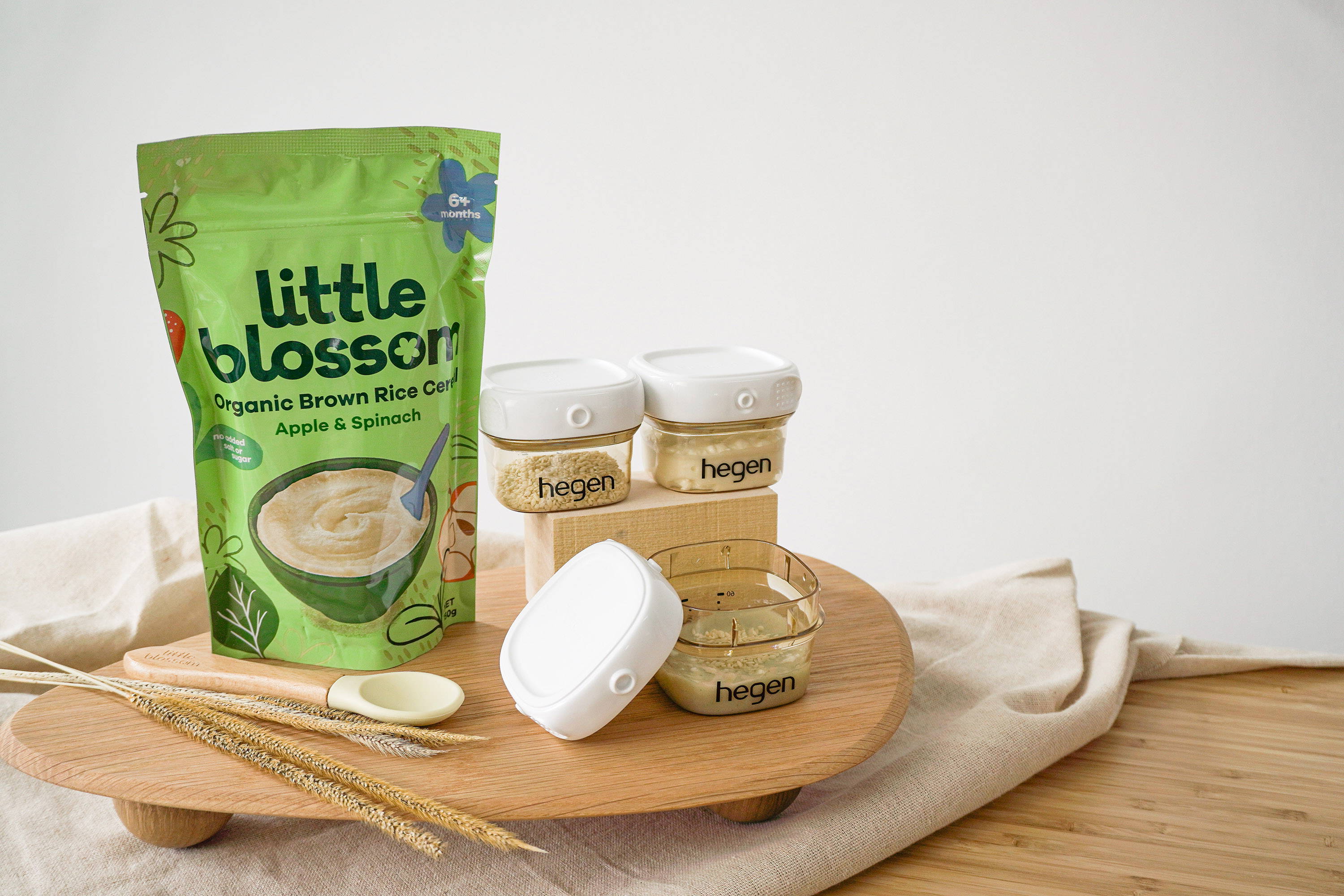 Ah yes, who doesn't love cheese? This pairing will definitely be a sure-win for your little one, and it helps to get the needed veggies in for your kids!
Ingredients:
2 tbsp Little Blossom Organic Brown Rice Cereals (Apple Spinach)
8 tbsp Warm water or milk
Sesame seeds (to garnish)
Method:
2) Mix in the ricotta cheese and serve immediately with sesame seeds to garnish!
Pro Tip: Meal prep the ingredients ahead of time in Hegen PCTO™ 60ml storage containers for a quick and easy meal! These containers are airtight and feature snap-on interconnecting buttons which allow multiple containers to bind together effortlessly, instantly converting bottles into an organised system that does not easily topple or spill.
Having cereals does not have to be a boring meal time experience for your little one! Try out different pairings to introduce different textures and flavours at an early age. Stay hydrated after this delicious meal with Hegen All-Rounder Cup PPSU too!