Hello! We're Gillian and Yi Jun, two friends who've always dreamed of starting our own brand together.

The idea for Little Blossom came about as we were surprised to discover that baby food products in supermarket aisles are unhealthy - many of them contain lots of added sugar, salt or preservatives!

Hence we decided to create a range of organic baby food products that would give parents the assurance that the food they are putting into their little ones' bellies is healthy, nutritious and safe.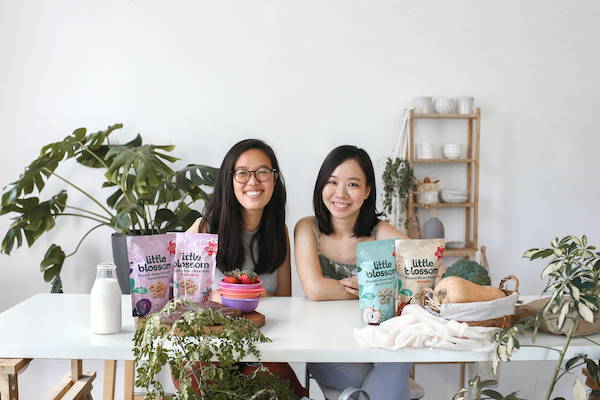 blossom
/ˈblɒs(ə)m/
To mature or develop in a promising or healthy way
When speaking to parents, we discovered a common theme. Parents dedicate all their love and attention to their little ones when they arrive to ensure they grow up healthy and happy; to 'blossom'. But they often end up neglecting their own well-being.

We hope to walk alongside parents in their parenting journey; to reassure them that it's alright to spend time on taking care of themselves and find time for their own growth. In time, they too will 'blossom'.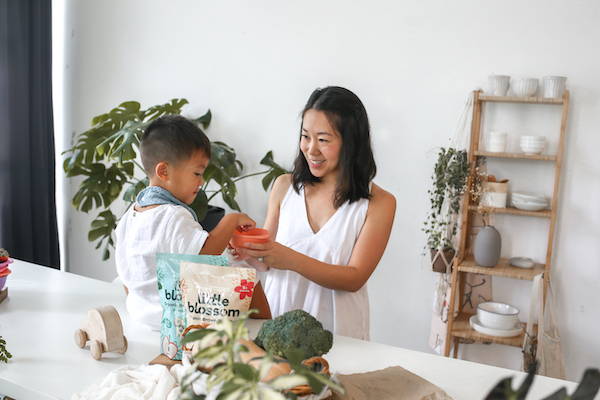 We draw inspiration from Mother Nature:
She nurtures our body with her rich sources of food
She opens her mind with her wisdom
She calms our soul with her captivating beauty

Hence we only use organic, all natural ingredients to provide the best taste & source of nutrients for your little ones.