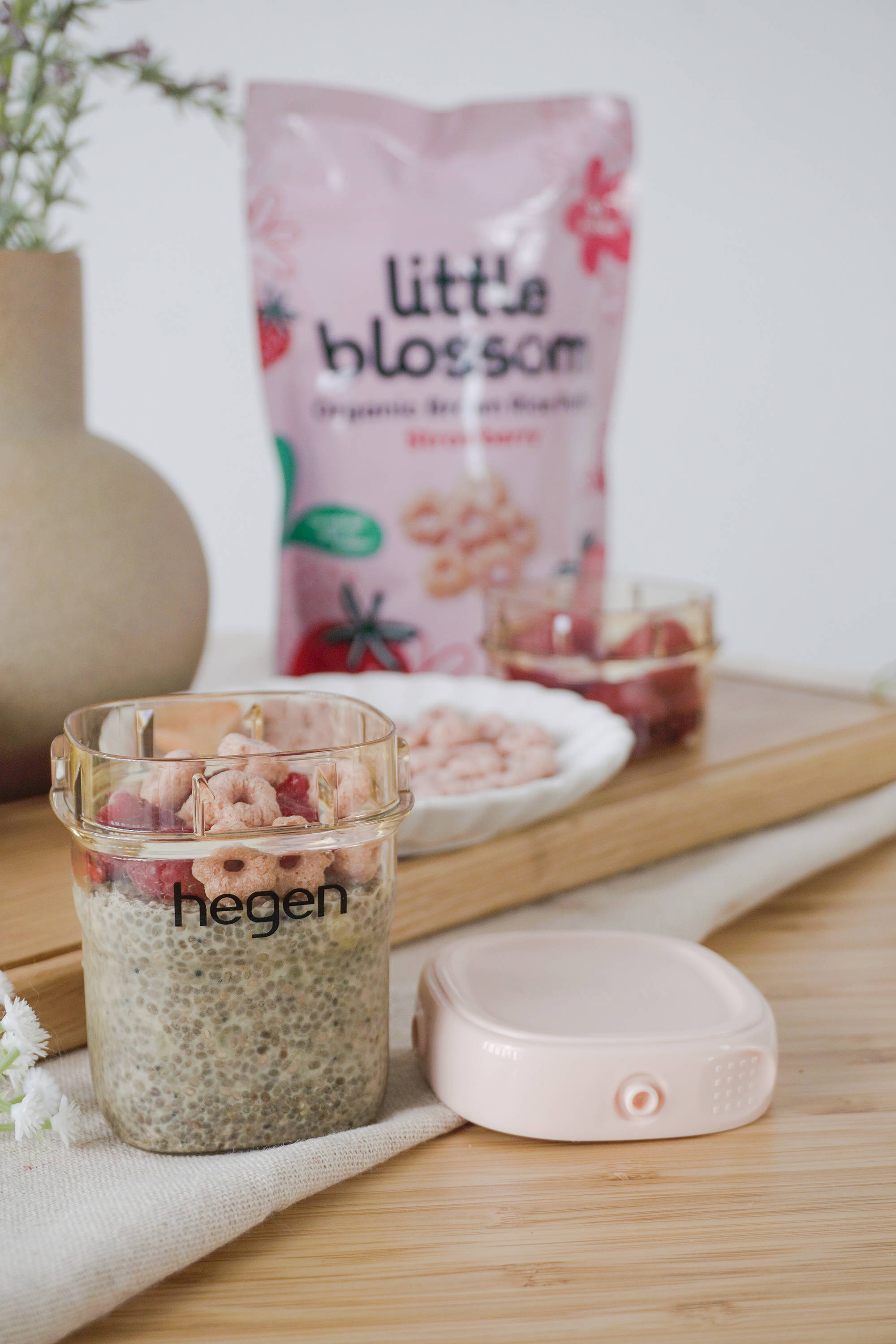 If your little one loves pudding, this is an easy recipe for you to try out! This is also perfect for you to prepare the night before and have your little one enjoy it the next morning with minimal preparations. Before you go about your day, remember to pack your trusty Hegen All-Rounder Cup PPSU as your water bottle too!
Ingredients:
Toppings:
1) Little Blossom Organic Brown Rice Puffs
Method:
2) Refrigerate for at least 5 hours or ideally overnight
3) Once refrigerated, top it off with fresh berries and Little Blossom Organic Brown Rice Puffs
4) Serve immediately and enjoy it cold!
This recipe is highly flexible, which means you can get creative with it!