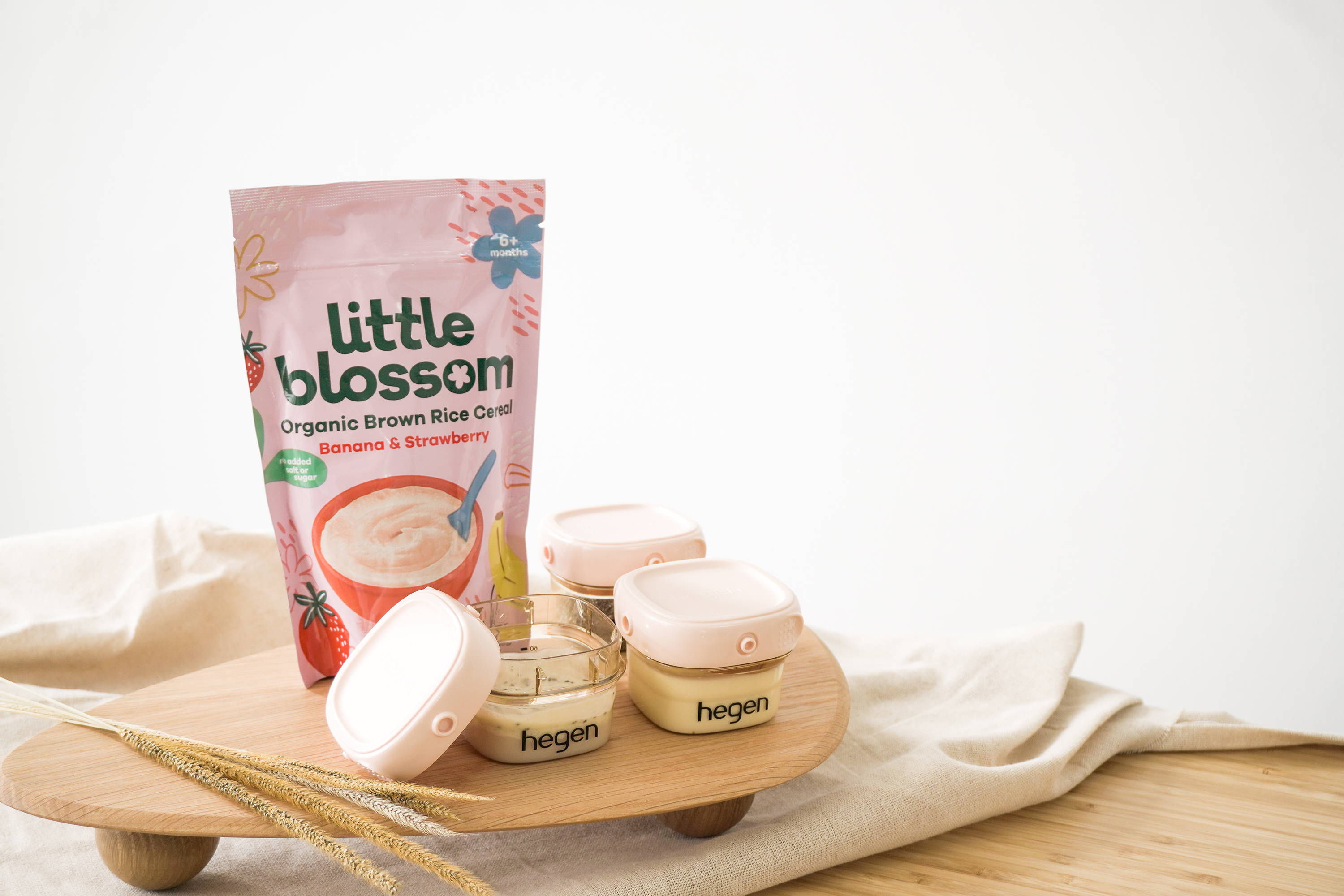 This creamy concoction is reminiscent of strawberry yoghurt, and it is so simple to make using pantry ingredients that you may already have! Chia seeds are also rich in Omega-3 fatty acids which can help aid brain development and the immune system. Pair this yummy snack with warm milk in the Hegen All-Rounder Cup PPSU for an extra boost of calcium!
Ingredients*:
2 tbsp Little Blossom Organic Brown Rice Cereals (Strawberry & Banana)
8 tbsp Warm water or milk
Method:
2) Mix in greek yoghurt and chia seeds until there are no visible clumps of chia seeds
3) To adjust the consistency, add more warm water or milk
Depending on the preferred consistency, you can opt to add more water/milk for a thinner consistency and vice versa.
Having cereals does not have to be a boring meal time experience for your little one! Try out different pairings to introduce different textures and flavours at an early age.