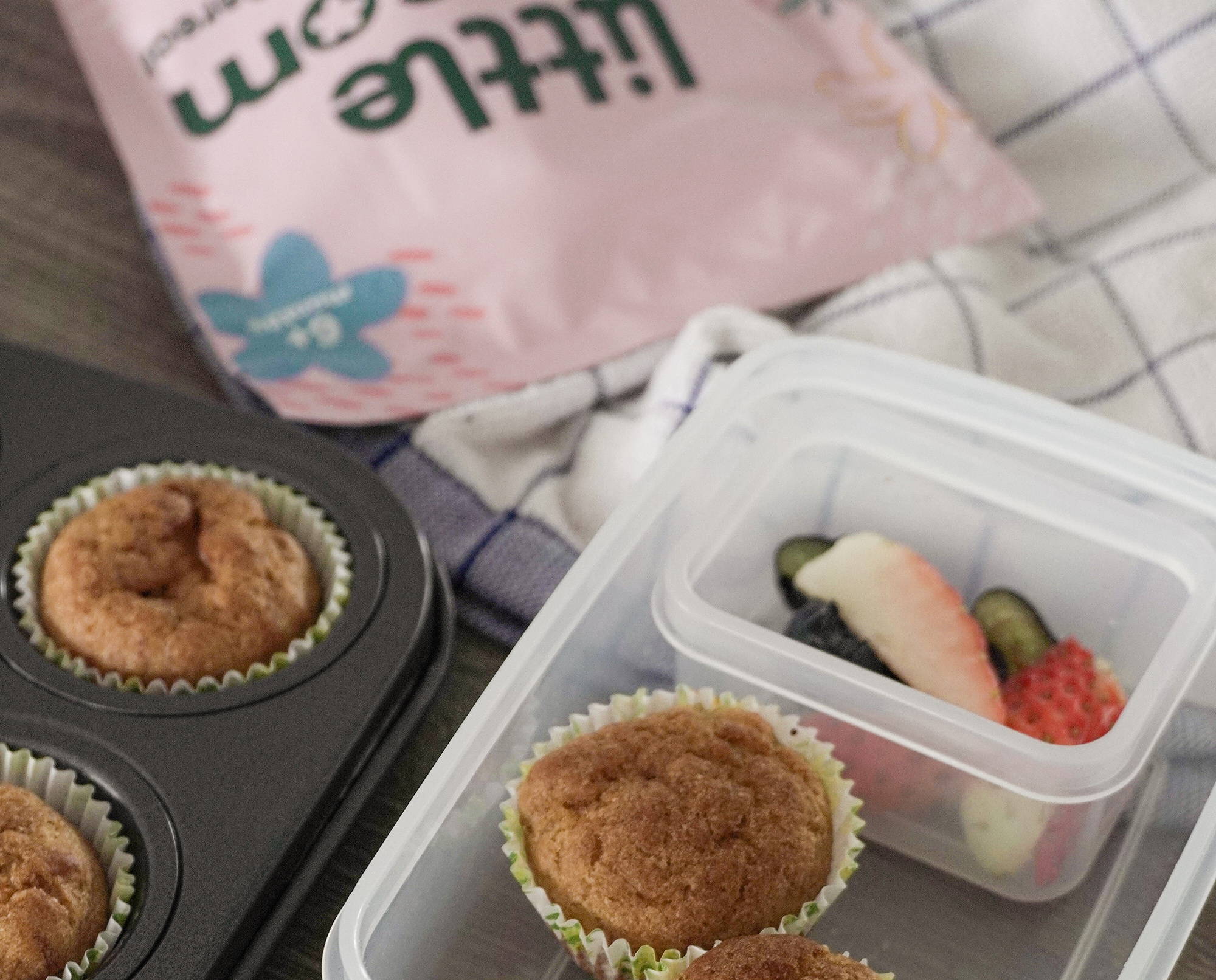 If you have a little extra time on your hands, try out our easy cereal muffins! It's so simple to make – simply combine everything in a bowl and bake it. The best part is that you can batch make them and refrigerate or freeze so that you always have muffins ready to go any time during the week. Keen to find out more? Read on!
Dry Ingredients:
1 medium ripe banana, mashed
1/4 cup Little Blossom cereal
1/2 cup all-purpose flour
Wet Ingredients:
Method:
2) Combine all the dry ingredients in a bowl and mix well
3) Combine wet ingredients with dry ingredients
4) Whisk until ingredients are well-combined
5) Line your muffin trays with muffin liners
6) Fill muffin liners till 3/4 full
7) Bake in preheated oven for 30 mins or until a skewer come out clean when poked in the centre
The muffins can be stored for up to 5 days in the fridge, or up to 1 month in the freezer. When you are ready to eat, simply take them out and reheat them in the microwave or oven!
It's so quick and easy to prepare these muffins with our cereals! Made with no added sugar and salt, our cereals are perfect for little ones 6 months+. Once your little ones get older, you can also use our cereals for a fun twist like these muffins!