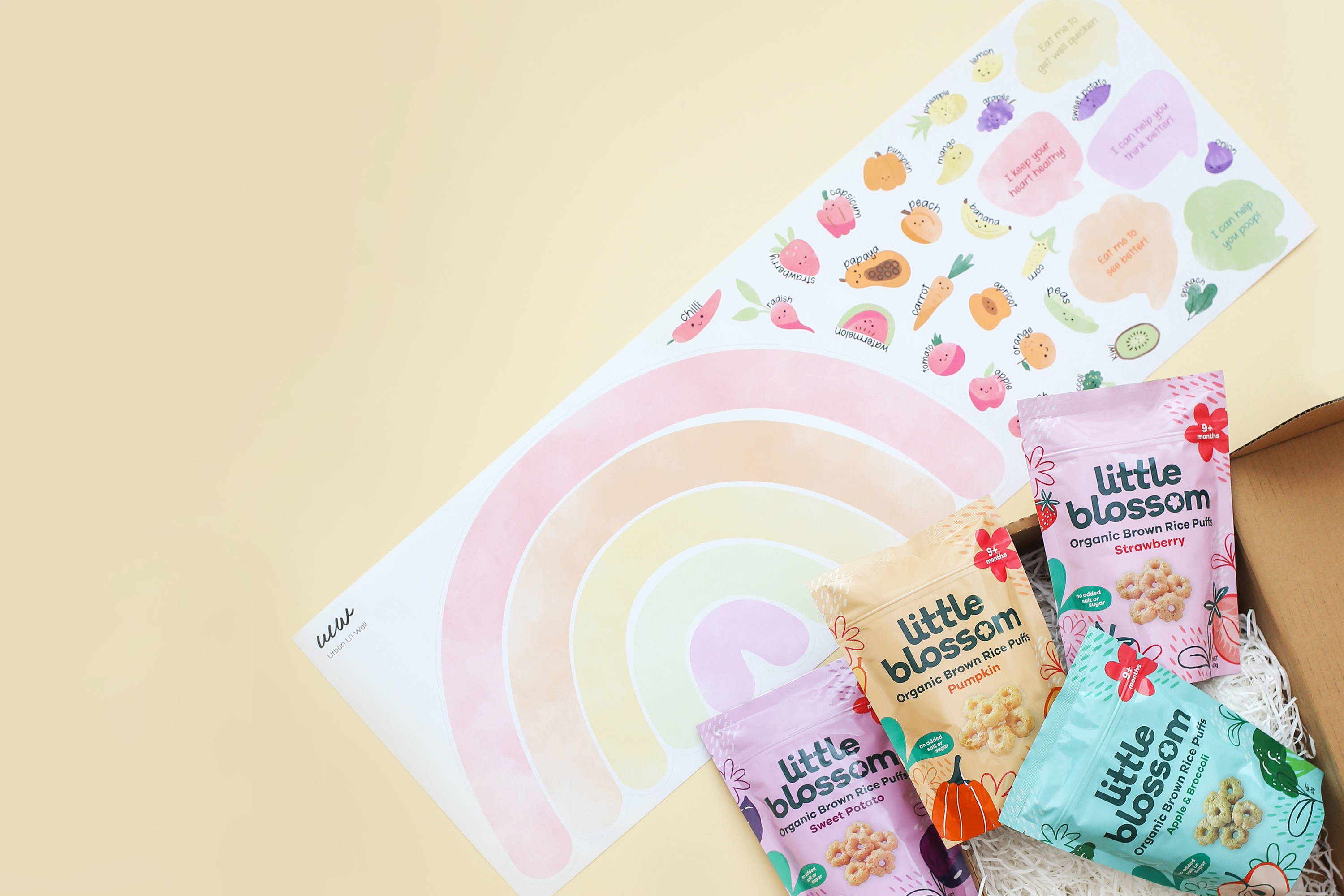 Is your little one's birthday right around the corner? Shopping for gifts may sound daunting for some and that's why we decided to curate a gift guide for you to find the perfect gift. Browse through our shopping guide for a breezy shopping experience!
If you know any little ones just turning 6 months and above, this is the perfect gift set to get for them! Help kickstart their weaning journey and let them taste love at first bite with our First Foods Gift Set. With no added salt and sugar, our cereals are packed with natural ingredients only. Plus, look at how cute the feeding essentials are!
Perfect for storing your little one's favourite snacks and puffs, our Little Blossom x State of Matters gift set is a hot favourite among parents! It's such a chic and easy way to keep things organized at home. It's easy to assemble and it's stackable too!
Get ready for a fun day out at the park or at the beach with our snack cup gift set! Pack all your little one's favourite puffs in our ergonomically designed snack cup, and let your little one run around with it. The best part? Most of the snacks will still be kept inside even with lots of shaking.
How about some family bonding time with our Eat The Rainbow gift set? Let your little one take the center stage during meal times and explore the wonders of fruits and veggies!
Parenting may be hard for some, especially for new parents. That's why we decided to create our very own book, filled with lots of inspiring stories from parents of all walks of life! If you know any new parents, this is the perfect gift to get for them.
Still unsure what to get? Keep it easy and simple with our gift card, and let your intended recipient choose what they want! Choose from three different denominations:
Each gift set comes with a greeting card for you to write your message! You can also opt for us to write a hand-written one for you 💚 Ready to hit the shopping cart?