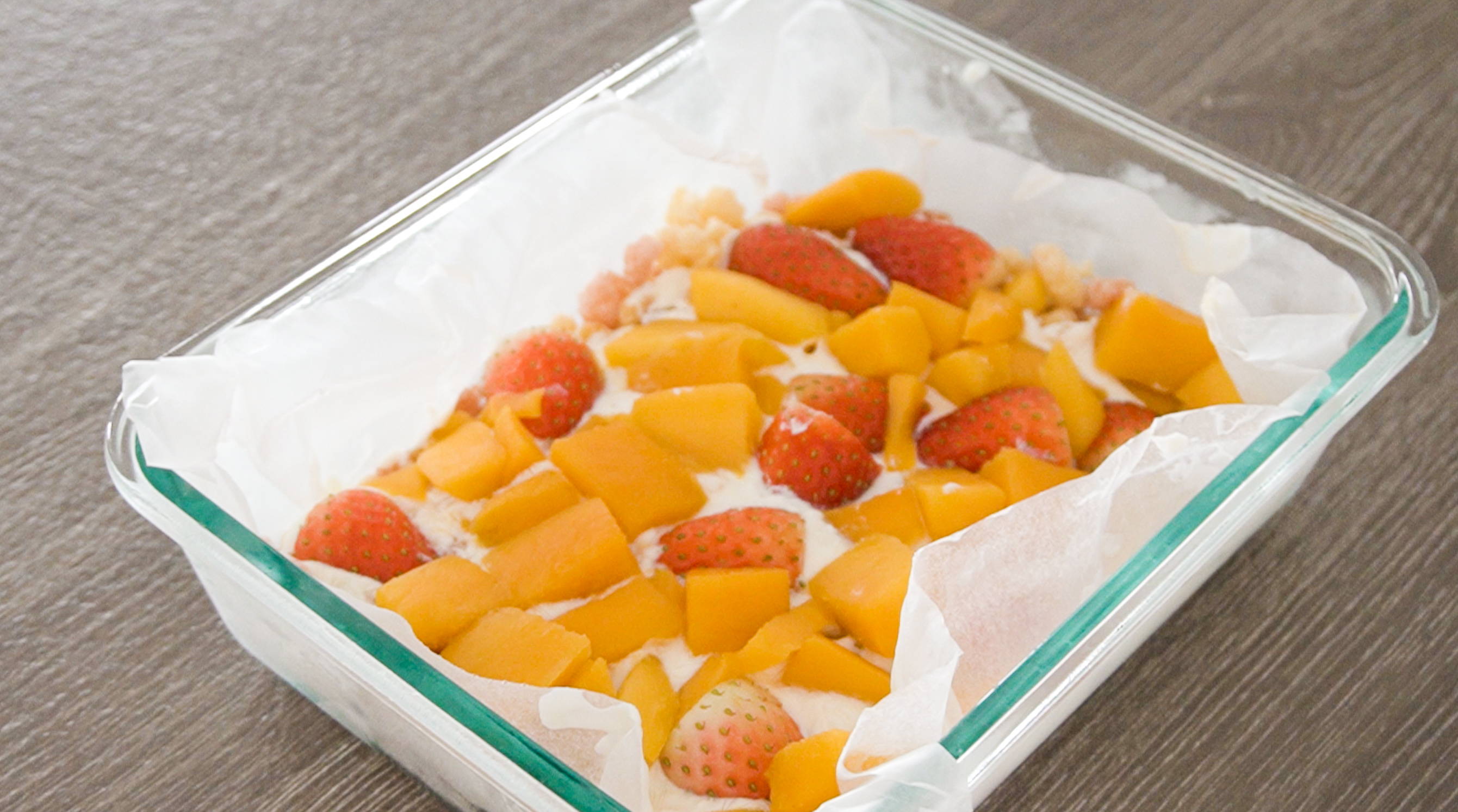 Beat the hot and humid weather conditions with our frozen fruity yoghurt bars! Deliciously creamy topped with juicy fruits and crunchy Organic Brown Rice Puffs, these bars will surely be a hit for both the little ones and adults.
Ingredients*:
1 cup of Little Blossom Organic Brown Rice Puffs
*Do note that amount of ingredients is dependent on the size of container used
Method:
1) Crush your preferred flavour of our Organic Brown Rice puffs
2) Chop up your strawberries and mango into bite sized pieces
3) Line your container with parchment paper. This helps to remove the bars easily after freezing
4) Fill the base of the container with the crushed puffs
5) Layer with greek yoghurt and top with the chopped fruits. You can also sprinkle some puffs on top
6) Cover and freeze for at least 5 hours or overnight
7) Cut into serving bars and serve cold!
1. You can store the frozen bars in an airtight container in the freezer for up to 1 month
2. For an on-the-go option, you can use mini muffin liners and fill them up the same way!
Now, anytime you or your little one need a sweet treat, you will always have these bars on hand! Made with 100% organic ingredients, our brown rice puffs contain no added sugar and salt, making it the perfect crunchy snack for your little one. Don't forget to tag us on Instagram if you made this recipe!