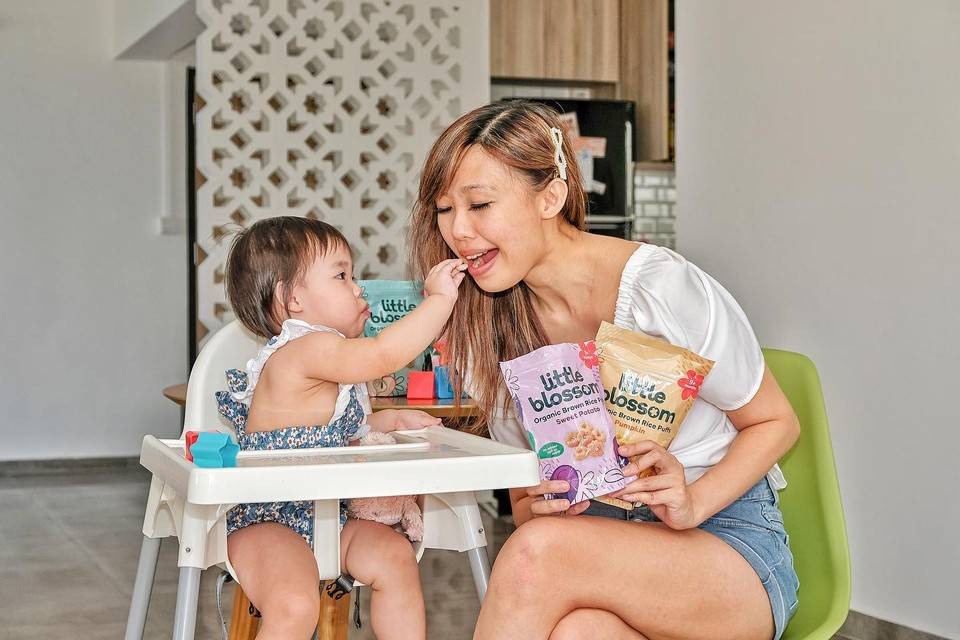 For some, mealtimes can be a messy affair with their little ones. Especially for the little ones who are learning to self-feed, there will always be food smeared on the table and utensils lying around. However, there are ways to make the self-feeding experience more enjoyable! Curious to find out more? Read on!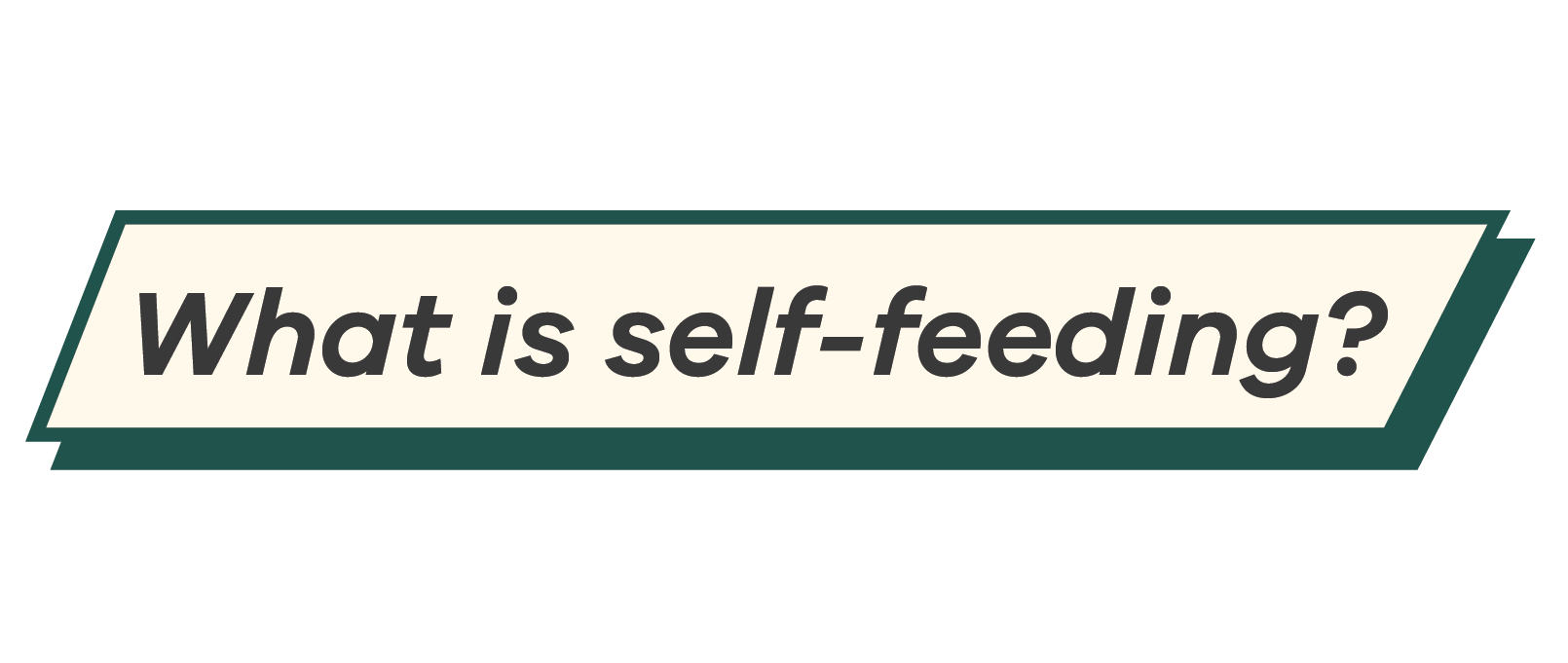 As the name suggests, self-feeding is simply getting your child to feed himself. This means holding the utensils himself and getting food in independently. While mothers may face the challenge of time and/or love (resisting the urge to feed your child lovingly), self-feeding is an especially important phase. Why? It is a fun and easy way for your child to explore different sensory experiences! Learning to self-feed can also help increase strength, improve arm-hand coordination and eye-hand coordination.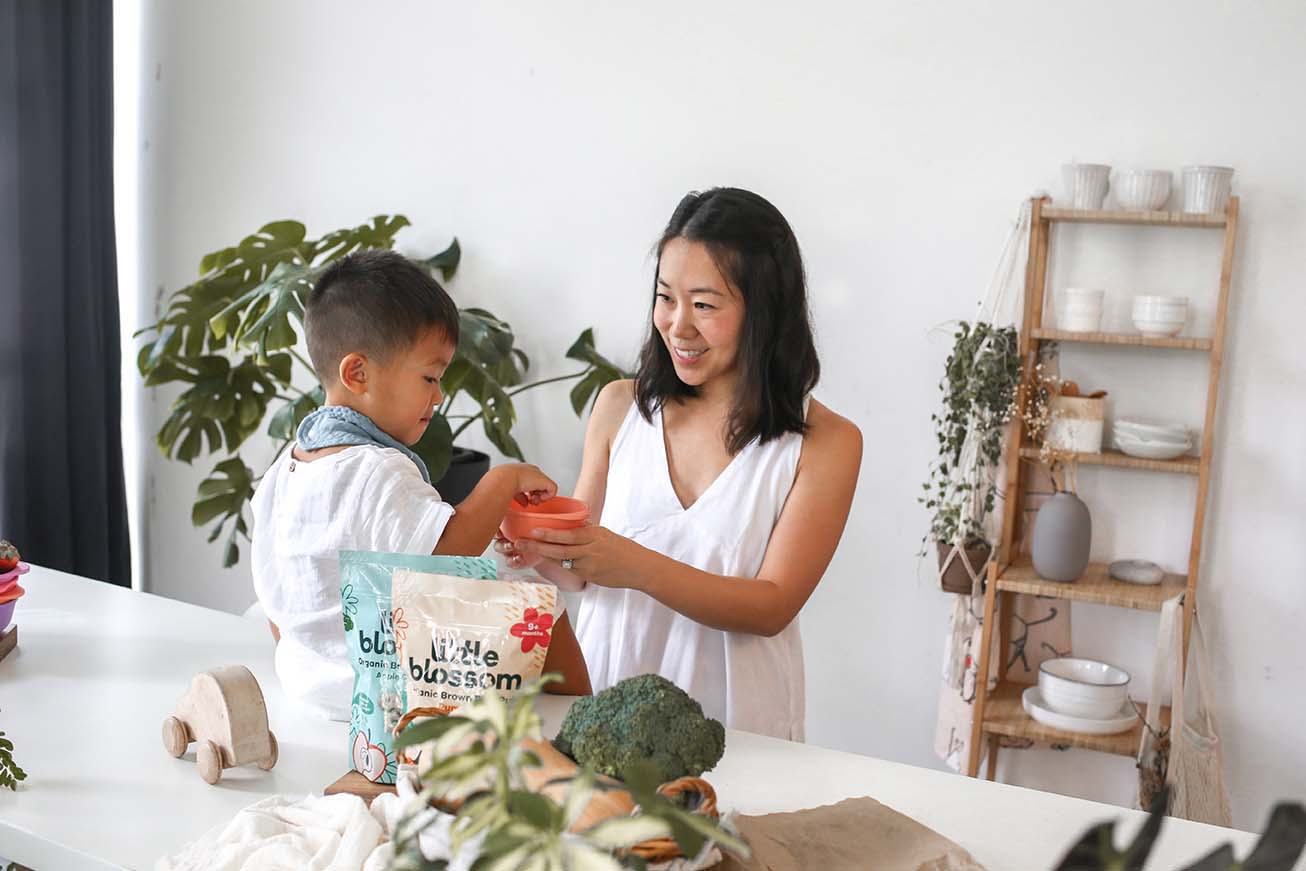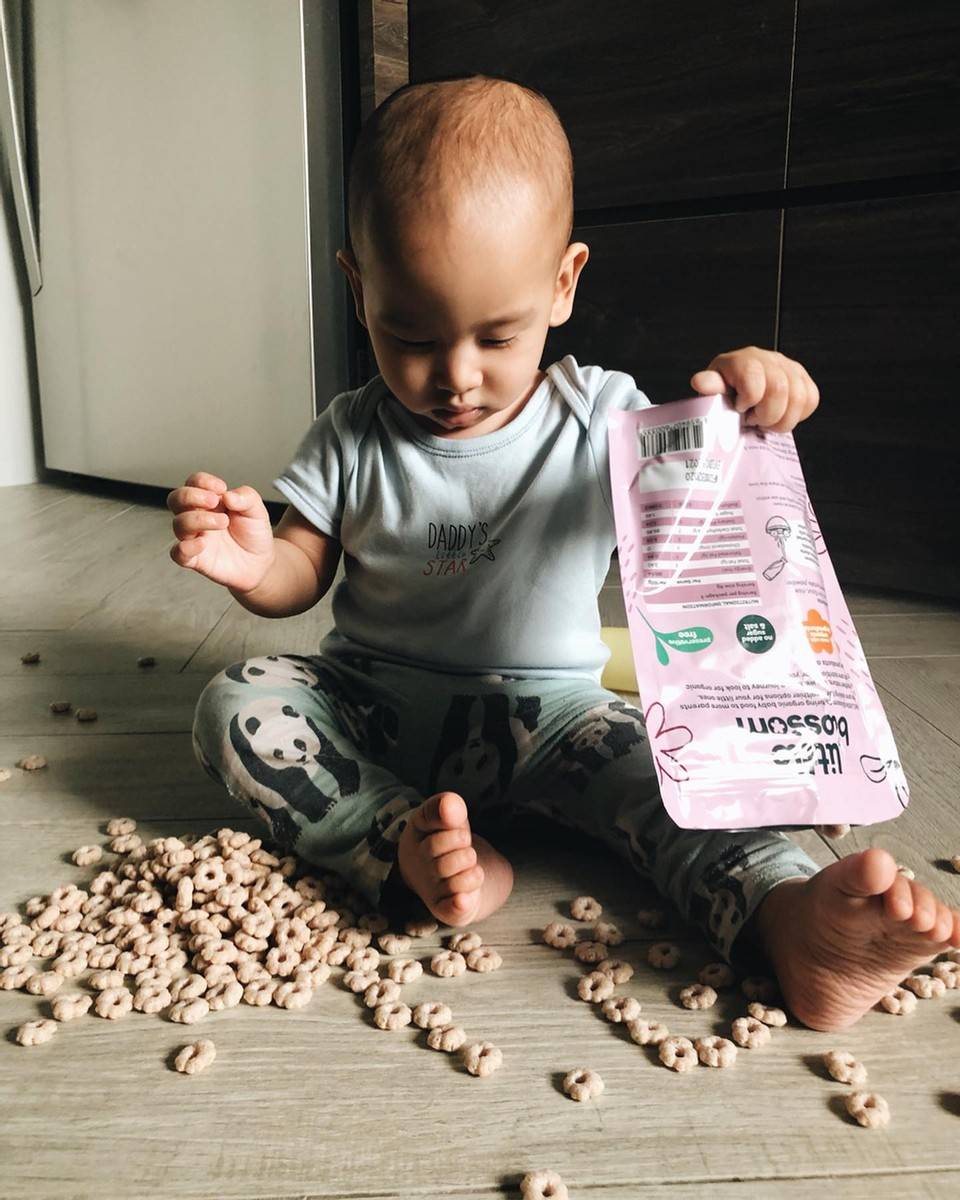 One reason why mothers often prefer to feed their babies is because of the mess that it helps to prevent. However, self-feeding will be a messy experience so the first step would be to get comfortable with it! Letting a child be messy will help him gain the confidence and curiosity to try different textures and senses. If cleaning is a hassle, then prep the mess by laying some plastic sheets on the feeding table to ease the cleaning process!

An important aspect in self-feeding is finding the right utensils for your little one. When finding the right utensils, look for those that are easy to hold, soft on the mouth and easy to clean! We absolutely love our new snack cups for the little ones.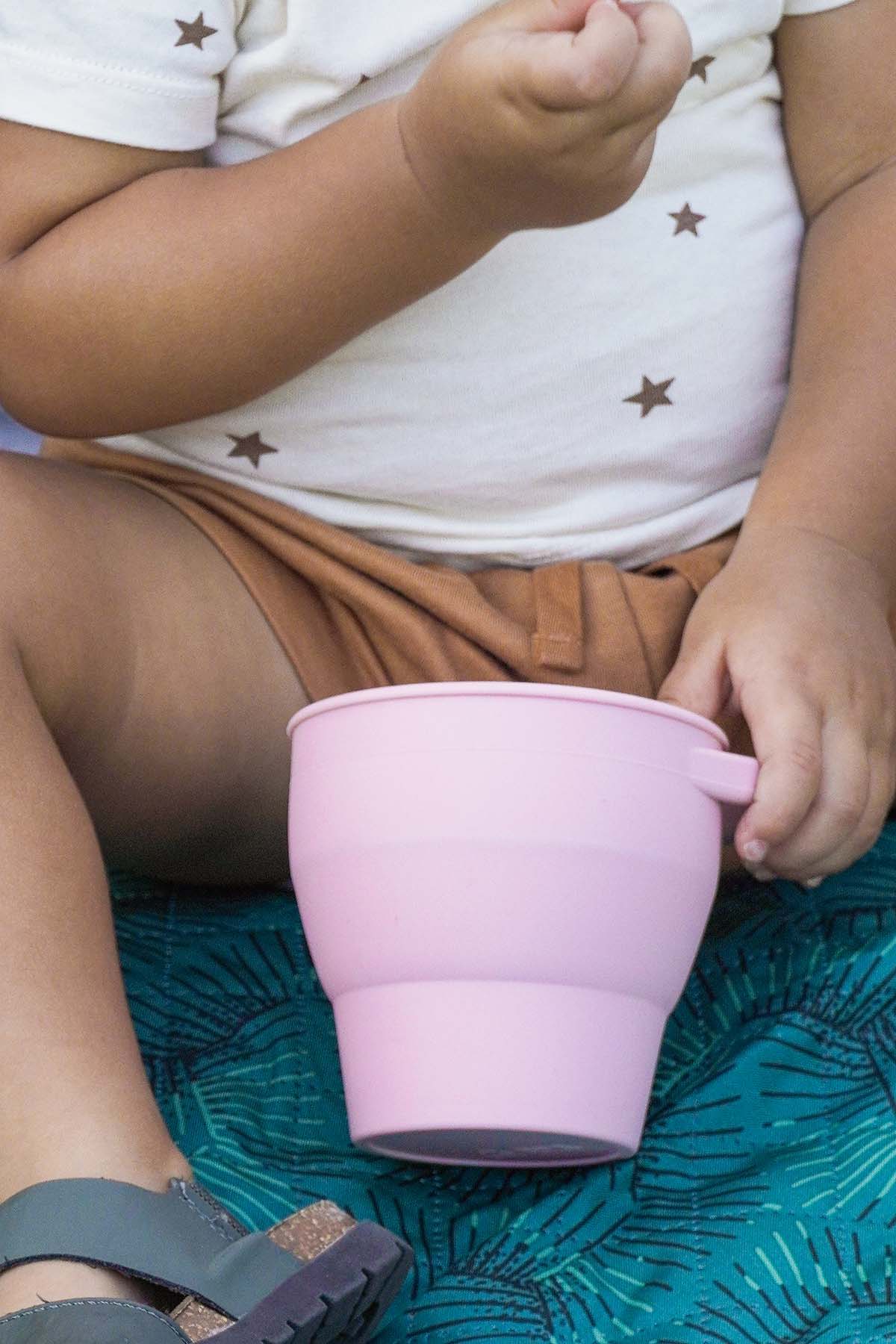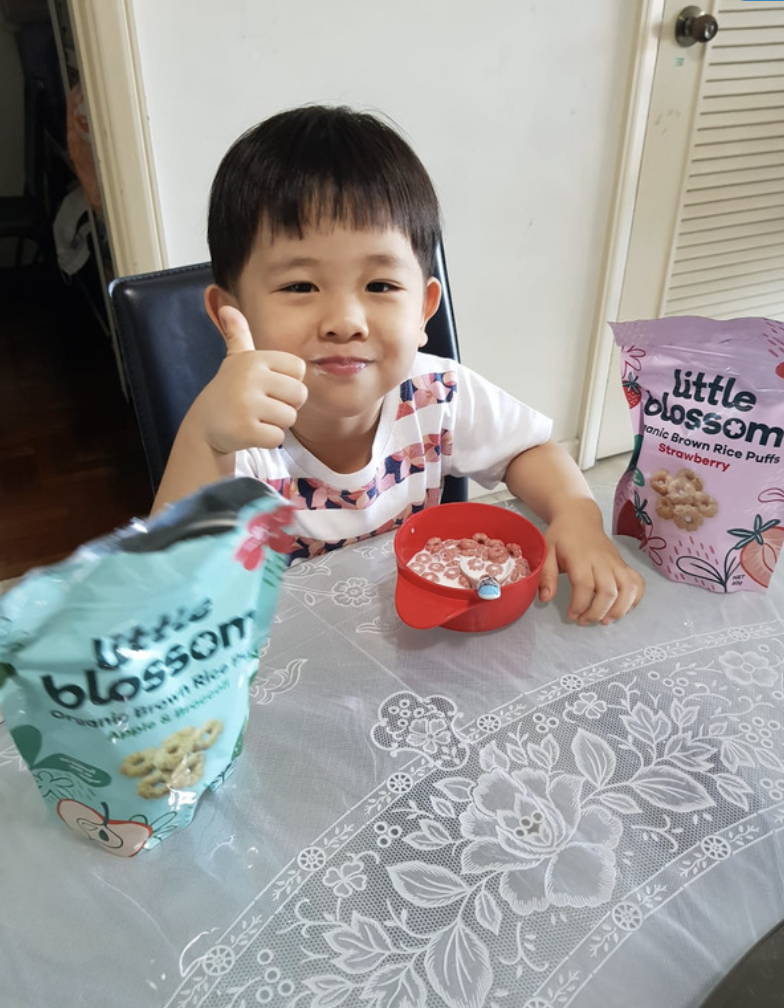 Giving ample time for your child to get comfortable during meal times is especially important for him to explore the different textures and senses. Typically, this would take around 30 to 45 minutes so ensure that you have this time for him. Self-feeding is also a process that does not happen overnight. It can take up to several months to a few years! How about keeping a feeding milestone diary to keep track of your child's progress?

What is the pincer grasp? Well, it is simply the ability to hold things between your thumb and first finger, and it is an important fine motor skill for your little one. Typically, babies will develop this skill when they are around 9-10 months old. Lay down small food items such as our organic brown rice puffs on the feeding table, and get your child to slowly pick them up!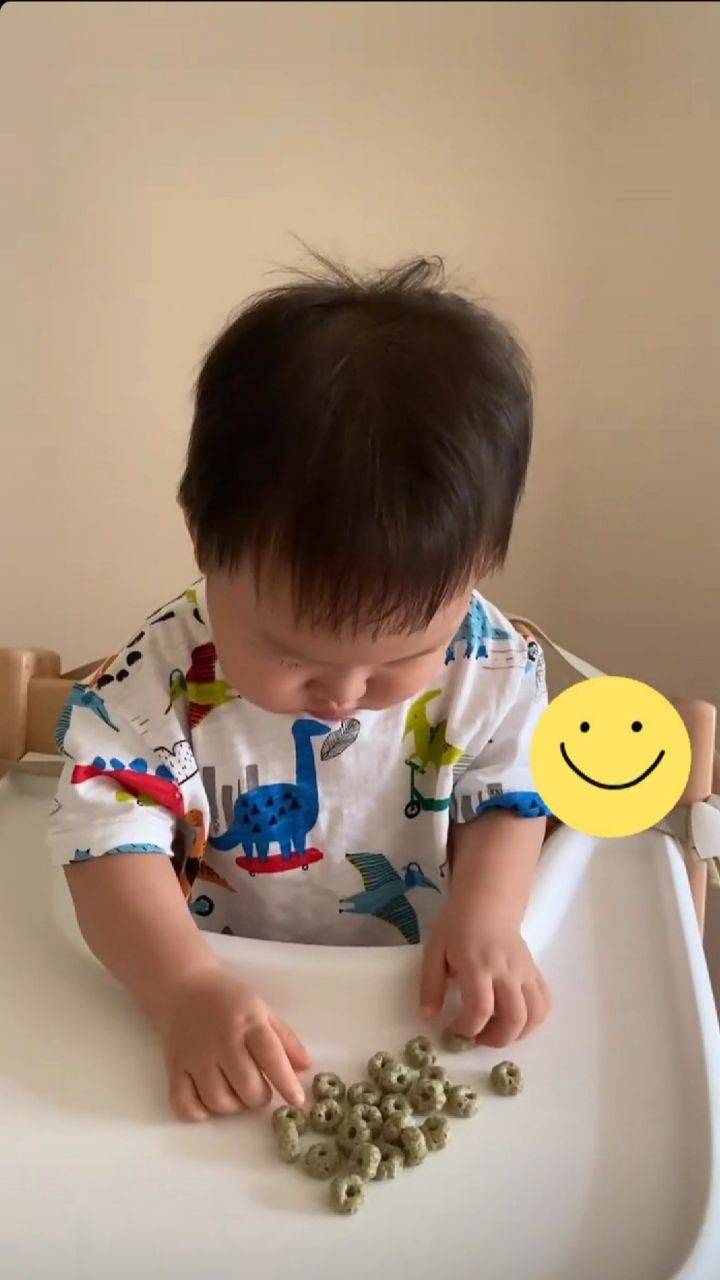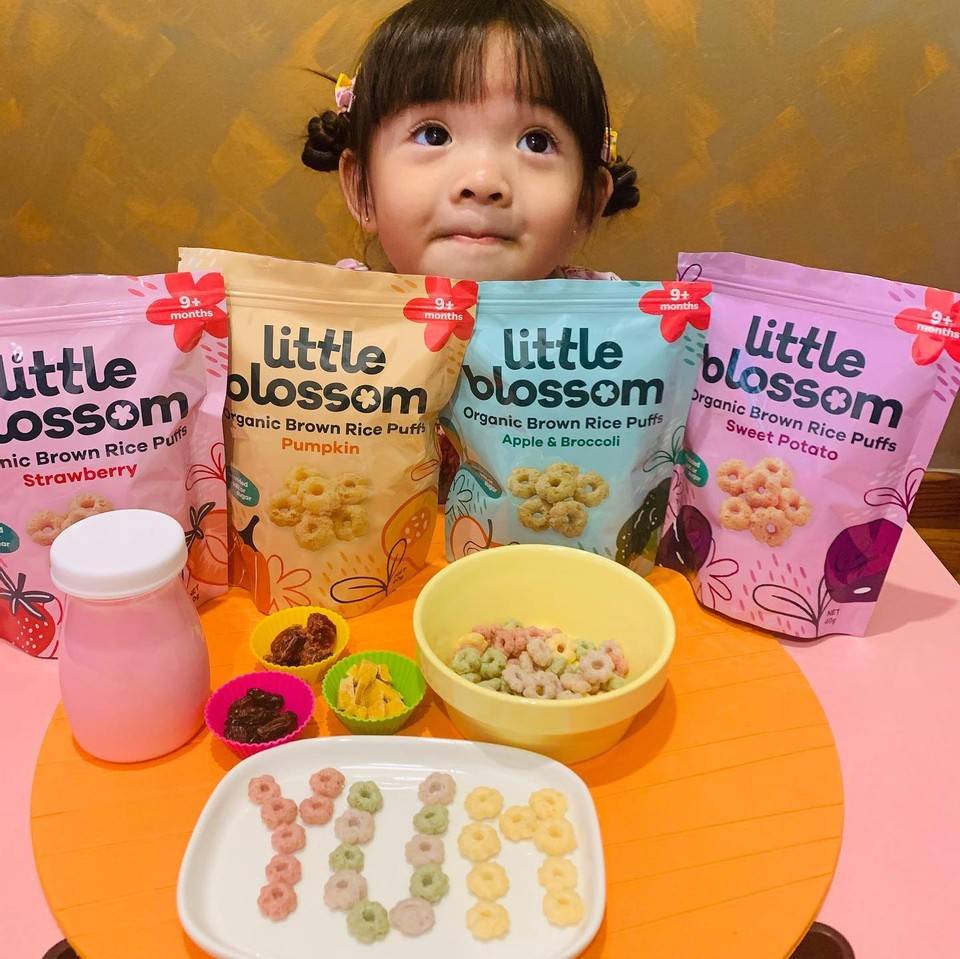 Oh yes, who said we can't play with food? We are absolute advocates of playing with food as long as there's no food wastage! Plus, since it would get messy, make use of this opportunity to get crafty and make mealtimes fun. We love how @littleoneslearn on Instagram gets creative with her puffs to create artworks!

Just like how patience is required, consistent practice is also another golden key for self-feeding. As we all know the saying, practice makes perfect! Aim for at least one meal time session daily where your child can practice self-feeding.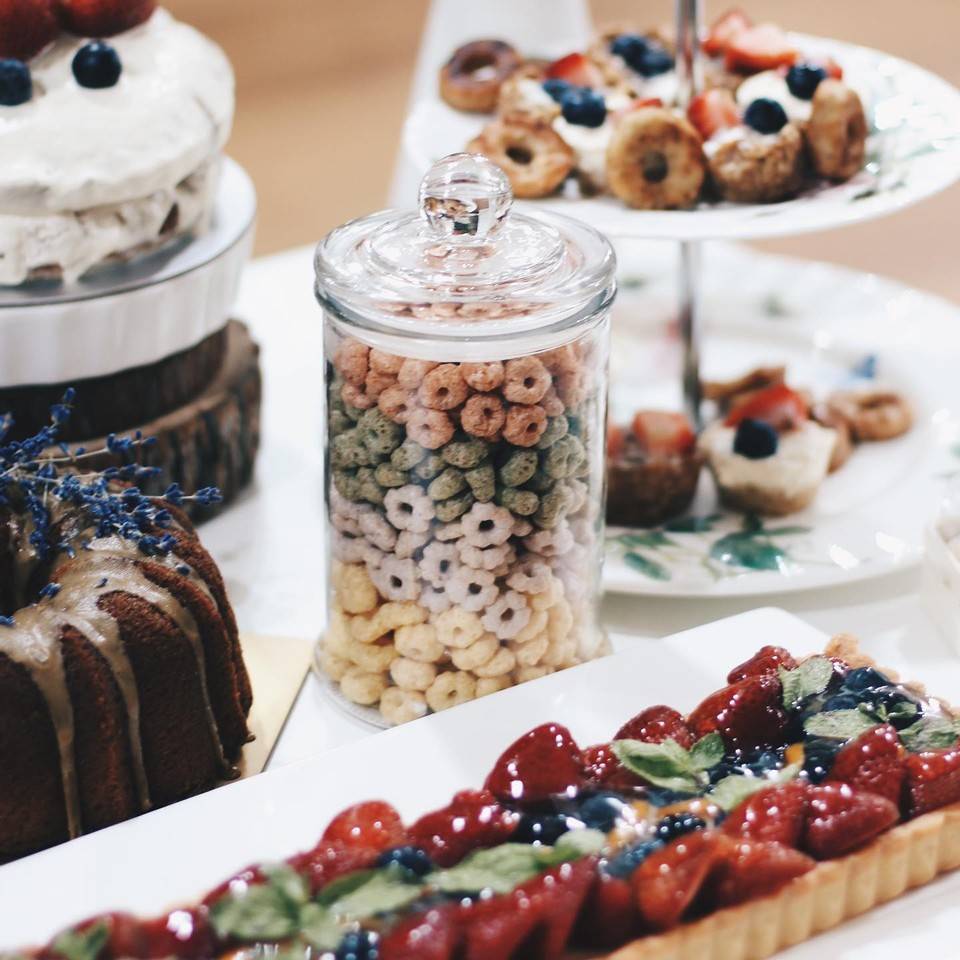 Pretend play is something we love growing up! Pretending that we are teachers teaching a class, pretending we are having a nice tea or picnic session with our teddy bears. Yes, these are nice but did you know that it could also help with improving your child's grip and motor skills? You can also improve his creativity and curiosity!
https://www.superduperinc.com/handouts/pdf/156%20Self-Feeding.pdf
http://mamaot.com/when-can-kids-feed-themselves-mealtime-milestones/
https://www.holtinternational.org/about/child-nutrition/feeding-and-positioning-manual/pdfs/part-1/chapter-1-section-8-self-feeding-basics.pdf
https://www.webmd.com/parenting/baby/what-to-know-pincer-grasp#1