[Updated 29th October 2020] We have updated this article as we have just launched our new rewards & referral program! If you've signed up for our refer a friend program previously, please read on to learn how to create a new referral link.
It's been 6 months since our launch, and we're so heartened by the amazing response to Little Blossom. Believe us when we say that we do a happy dance every time we see or hear that your little ones love our puffs!
We heard that many of you have been recommending our puffs to your friends and family. That's why we've decided to launch an official referral program to thank you for your support! With this referral program, you can now gift 10% off to a friend, and get one free pack in return! Excited? Read on to learn more.
Step 1: Click on the "Little Blossom Rewards" Icon on our website (bottom left corner)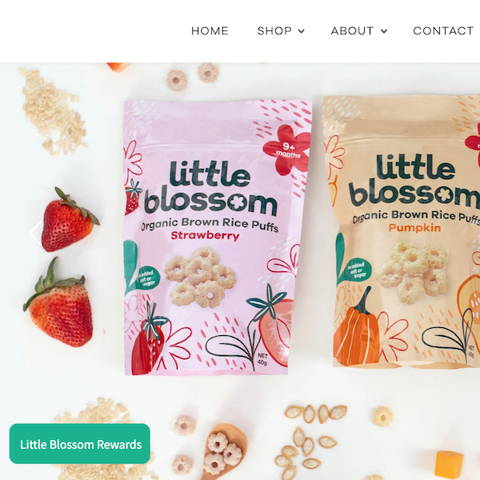 Step 2: Create an account, or login to your store account with us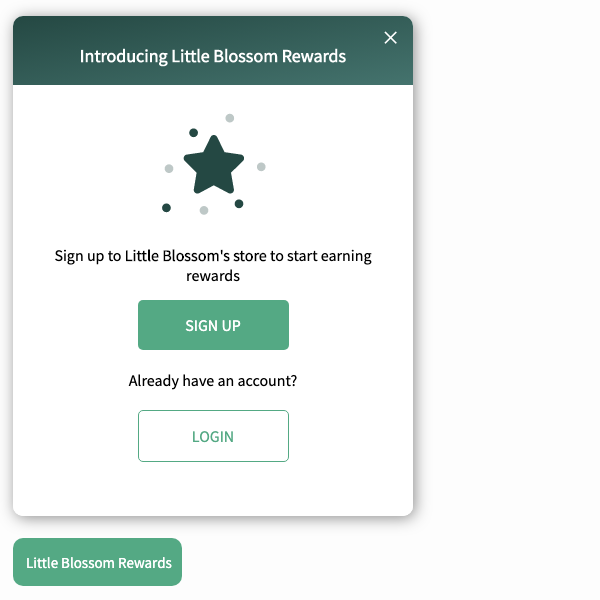 Step 3: Click on "Refer" tab and you'll find your unique referral link.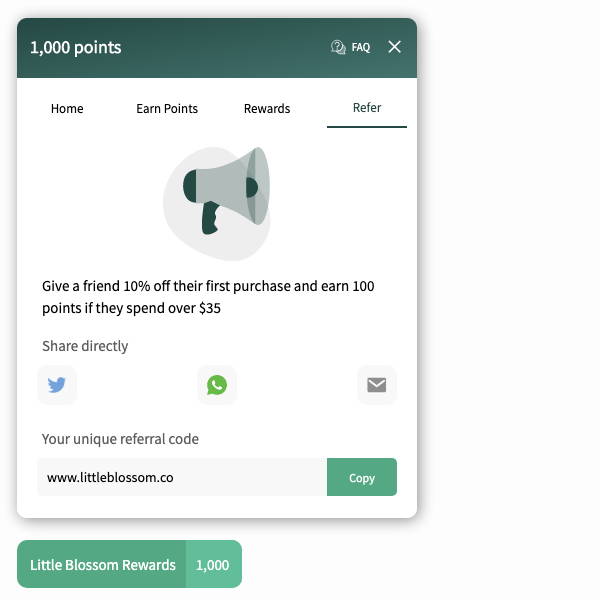 Step 4: Share away! Your friend gets 10% off their first purchase, you get 100 points (i.e. 1 free pack). Everyone wins!

At the start of each month, you'll receive your monthly points summary via email. Once you have earned at least 100 points, you can return to the rewards program to redeem your free packs!
If you've used our refer a friend program from Jul-Oct 20, we've also credited your account with points for your past successful referrals :)
Frequently Asked Questions
1. I signed up for your referral program previously, but my link no longer works
If you signed up prior to 30 October 2020, your link will no longer be effective as we have transitioned to a new system that now integrates with our rewards program. To continue referring, simply create a new link using instructions above!
2. My friend has referred me, but my redemption link/promo code doesn't work
Do note that the referral discounts only apply to first time customers of Little Blossom. If you still face issues, please drop us an email at hello@littleblossom.co and we'll get back to you asap!

3. I referred a friend, and she made a purchase. But, I didn't get any points credited. Why?
The points will be credited to you 7 days after your friend has made a purchase. Please note that points will only be credited if your friend has made a purchase over $35.

4. Why does my friend's spend have to exceed $35?
We want to help our customers maximise the value of the promotion! A $35 spend allows your friend to be entitled to free shipping, even after the 10% discount is applied
5. Can I choose the flavours of my free packs?
Yes! After redemption of points, please leave us a message in "special delivery instructions" box at check out with your requested flavours.

6. My friend referred me. Can I still join the program and refer others?