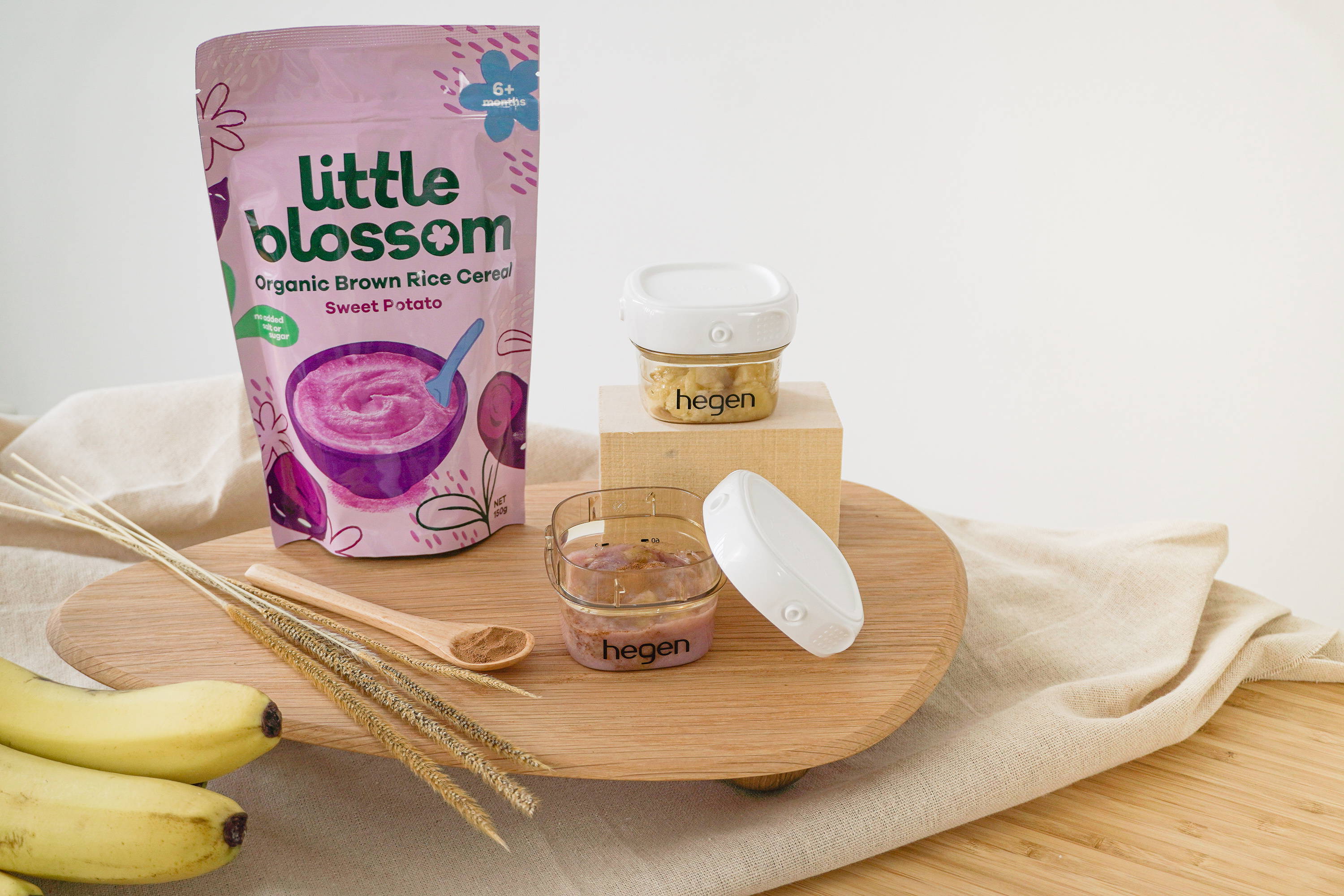 For a filling and sweet treat for your little one, have a go at this Sweet Potato Banana Cereals! This combination is packed with carbohydrates to give your little one the added boost of energy for the day.
Ingredients:
2 tbsp Little Blossom Organic Brown Rice Cereals (Sweet Potato)
8 tbsp Warm water or milk
1 tsp cinnamon powder (optional)
Method:
2) Mix in the banana until well combined
3) To adjust the consistency, add more warm water or milk
4) Serve immediately with a garnish of cinnamon powder!
Having a fun-filled day ahead with your little one? Stay hydrated through the day with the Hegen All-Rounder Cup PPSU as they gain their confidence and independence.