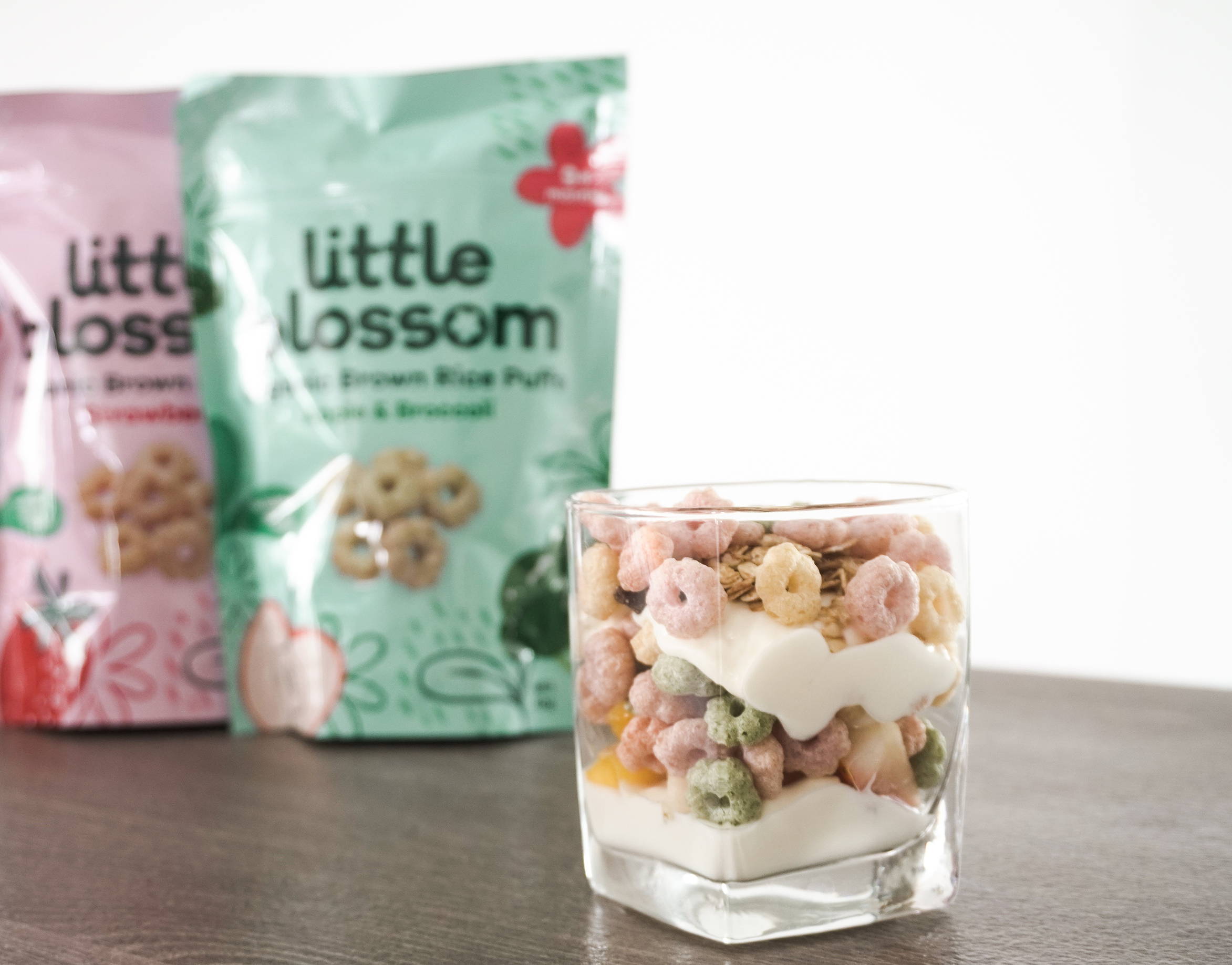 Add a fun and exciting little twist on your breakfast or snack ideas with our tasty yoghurt parfaits! These parfaits are seriously easy to do, and you can also get your little ones to help out in the kitchen.
Ingredients*:
Cut fruits of choice (we used mangoes and strawberries!)
Little Blossom Organic Brown Rice Puffs
*Do note that amount of ingredients is dependent on the size of container used
Method:
1) In a small jar or cup, fill the base with 1/2 cup of greek yoghurt
2) Layer with cut fruits of choice
3) Layer again with Little Blossom puffs of choice
4) Top the layers with the remaining 1/2 cup of greek yoghurt
5) Finish off with a sprinkle of granola and more puffs! Serve cold immediately
This recipe is entirely flexible and it's up to you to choose which fruits you prefer or which puffs your little one loves!
Time to get creative in the kitchen with your little one and make these parfaits together! It's the perfect way to get your day started, especially when you have more time to spare in the mornings.