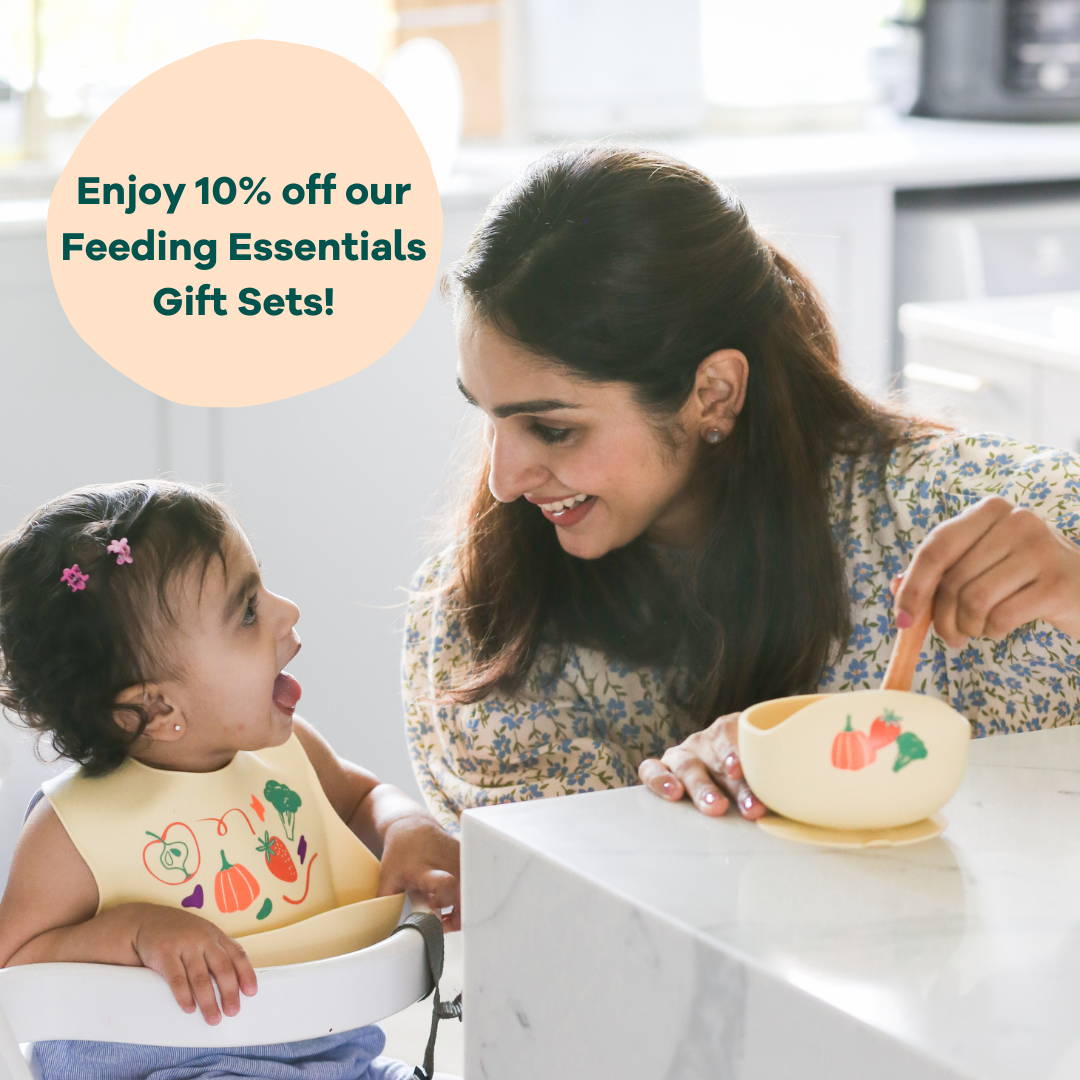 Enjoy 10% off our Feeding Essentials Gift Sets
Kickstart your little one's solids journey with our Feeding Essentials Gift Sets, for fun and mess- free meal times with your little one!
Choose between two gift sets!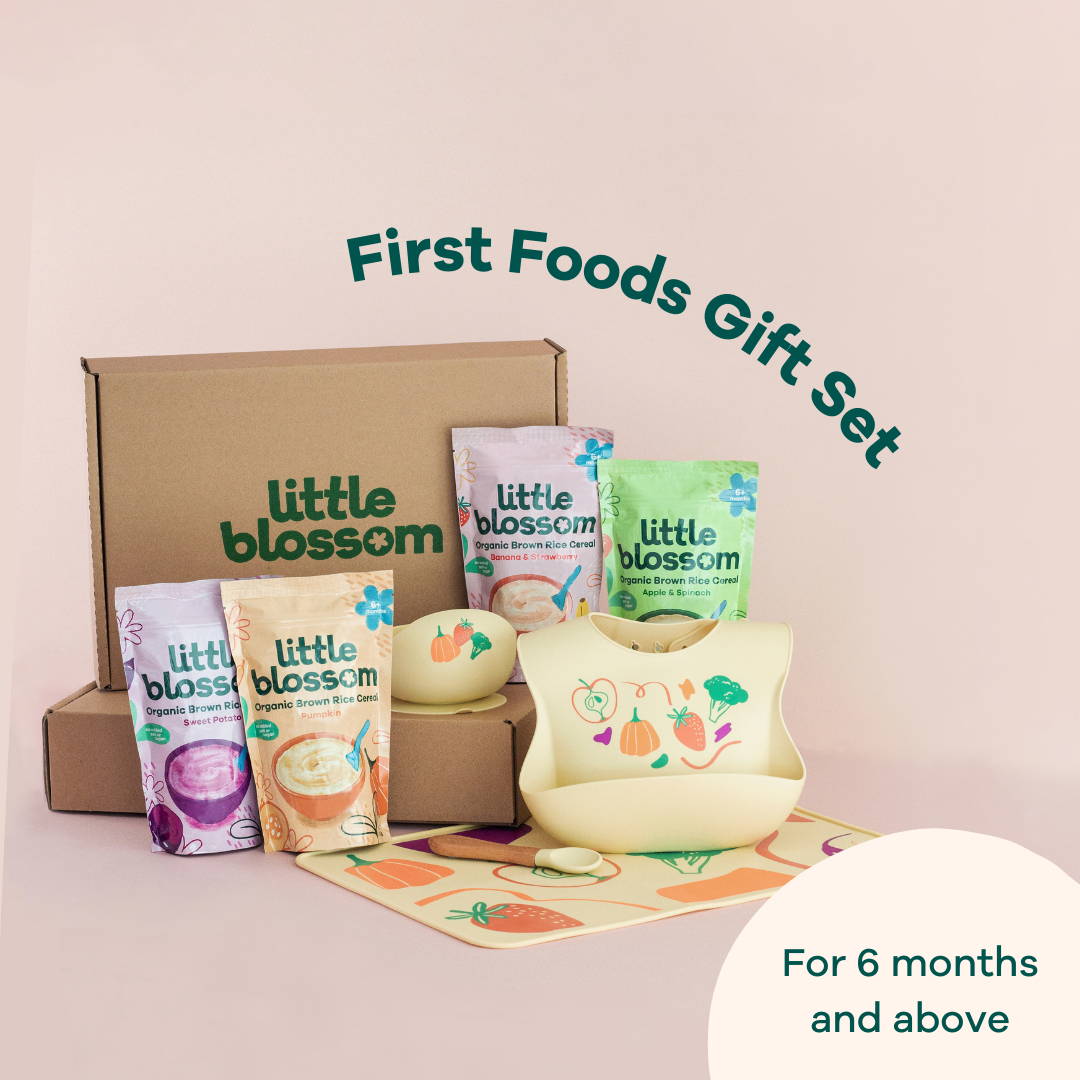 First Foods Gift Set
Specially curated for parents with little ones 6 months and above, who are just starting out on their solids journey. Each set includes our organic brown rice cereal and silicone feeding essentials. Perfect to kickstart your solids journey with your little one or as a gift to a friend.
Fun with Textures Gift Set
If your little one is already comfortable with solids, how about introducing them to different textures with our Fun With Textures gift sets? Curated for parents with little ones 9 months and above, each set comes with a mix of our bestselling cereals, puffs and feeding essentials.
1) Is there any discount code?
There is no discount code as the discount will be automatically applied.
2) When does the promo end?
Promo ends on 4 March 2022, applicable to SG orders only.
3) Is this applicable to other gift sets or feeding essentials?
Promo is applicable only for our First Foods Gift Set and Fun With Texture Gift Sets!