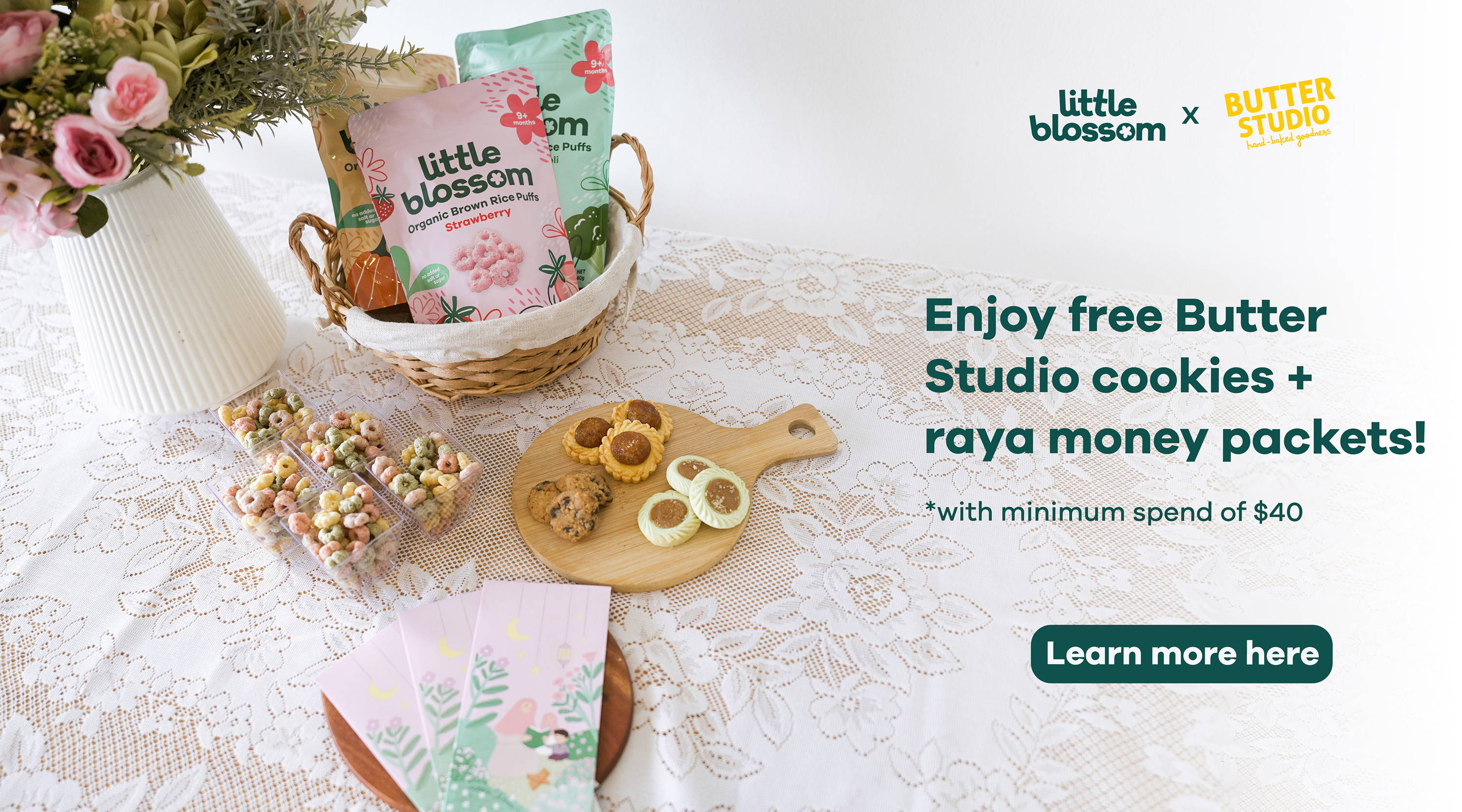 Let's gather around the table!
This year, as the festive mood rises and we are getting in the celebratory spirit, let's gather around the table where there are plenty of goodies for both the little ones and adults! Use this opportunity to reconnect with your loved ones as you reminisce over how the past years have been 💚
From now till 23 April 2023, enjoy a free pack Butter Studio cookies + raya money packets when you spend a minimum of $40 on our website!
1) Add your items to your cart and spend a minimum of $40
2) Process your check out, the freebies will be automatically added to your order, no promo code needed!
*Don't be alarmed if you do not see the freebies in your cart, rest assured they will be packed if you are eligible
3) Cookies will be selected at random unless otherwise stated during checkout. Flavours include Signature Red Velvet and Signature Dark Chocolate Chip.
4) Your order and free money packets will arrive within 2 to 4 working days!
Heading to Butter Studio?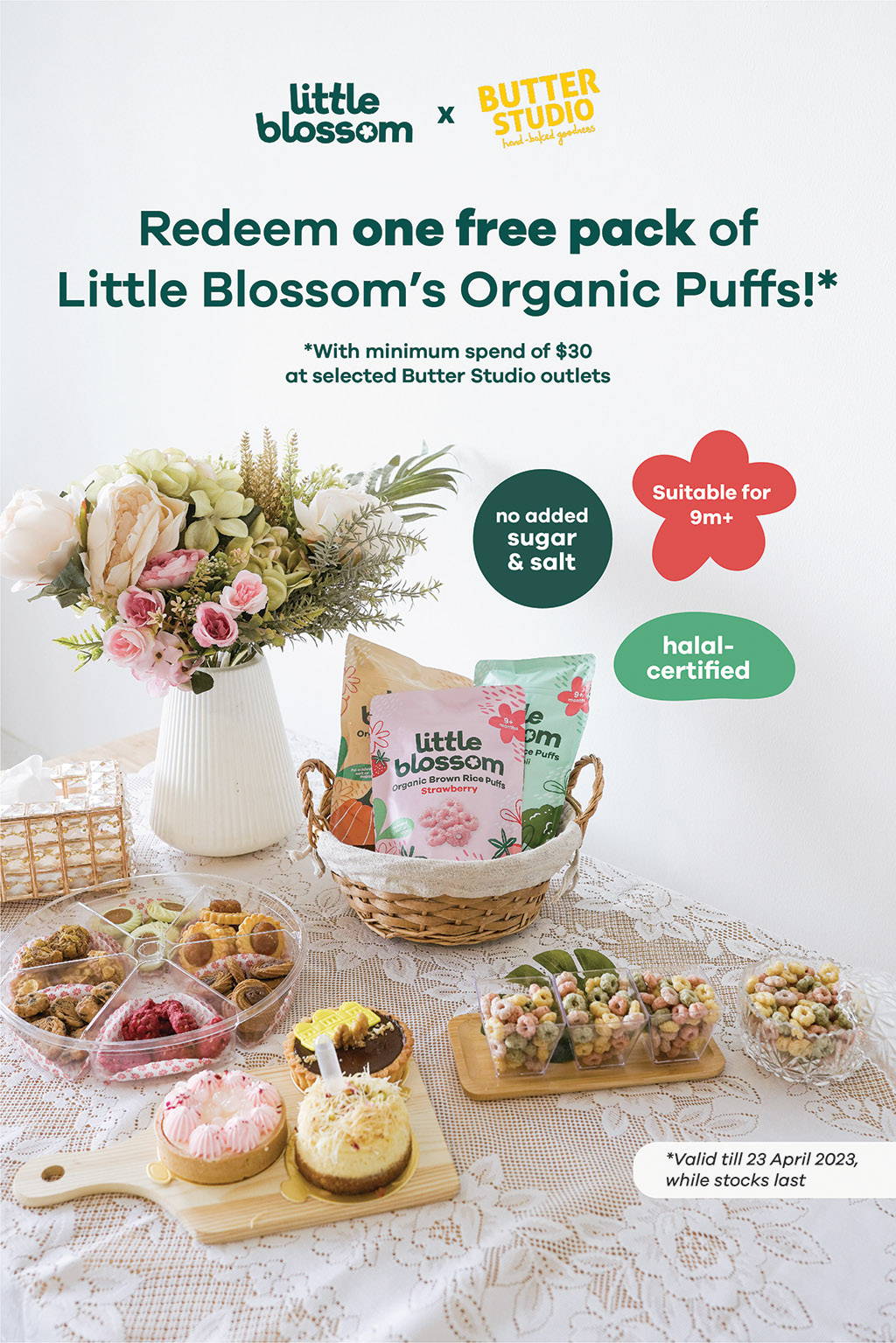 Redeem your free pack of Little Blossom puffs when you spend a minimum of $30 at selected Butter Studio outlets! Whether you are buying a cake for Hari Raya or some tarts to bring to iftar, these puffs will definitely ensure your little ones will be satisfied too.
Promo is only valid till 23 April 2023 only, while stocks last
Only one free set of money packets (contains 5 pieces) and cookies can be redeemed per order. If you would like to redeem another set, kindly create a separate eligible order
Cookies are eggless and contain almonds in case of dietary requirements
Selected Butter Studio outlets include Tampines Mall, Jalan Besar, and Bugis Junction