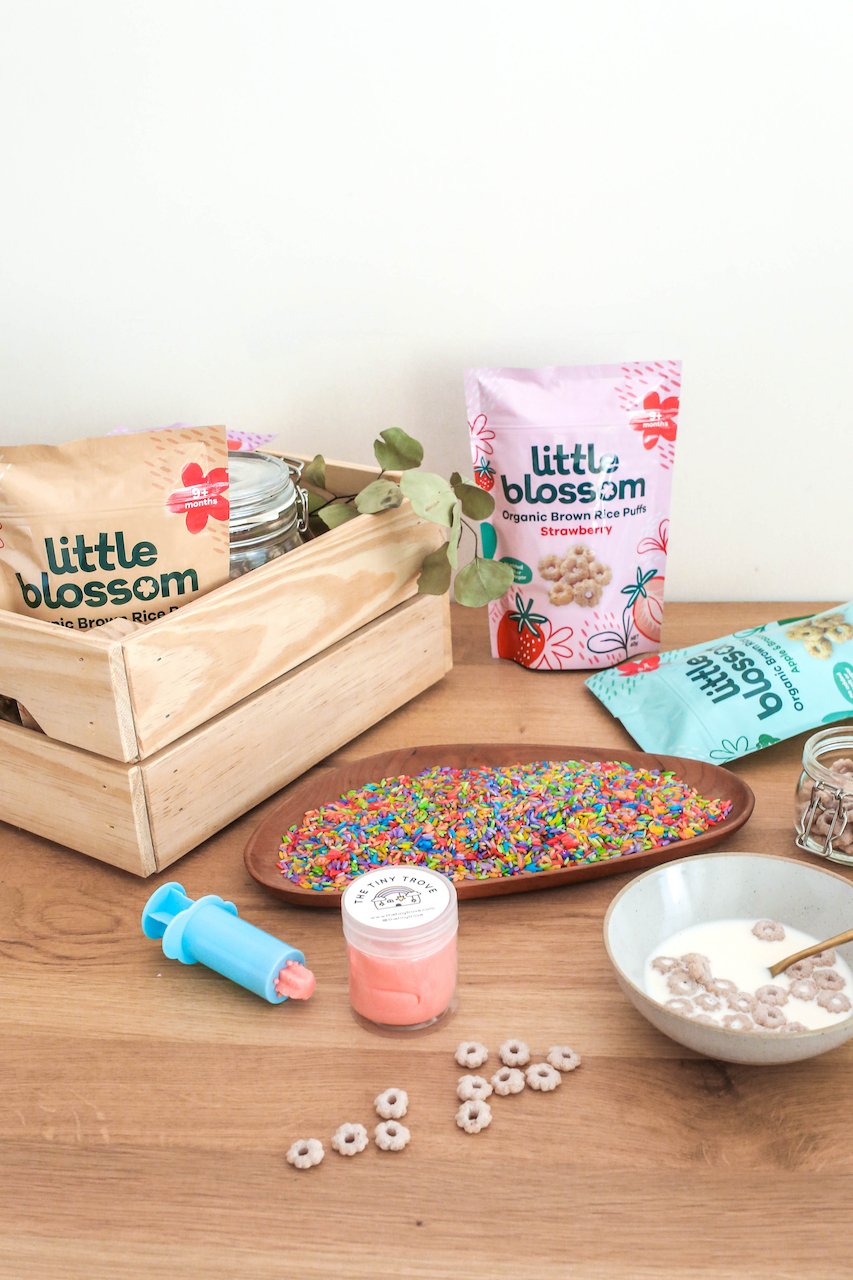 A Journey of 5 Senses with Your Little Ones
Running out of ideas to keep your toddlers busy at home? Here are 5 simple sensory play ideas to start your little one's journey of exploring the 5 senses! 
This set up is so simple, but so much fun! First, cut out some heart shapes (or any shape) on craft paper. Then apply glue onto the cut outs. Lastly, it's sprinkle time with your little one, using The Tiny Trove's Rainbow Sensory Rice!
Let your little ones earn their snacks while having fun in the process! Write your little one's name (or any letters) on sheets of paper and have them trace the letters using their Little Blossom puffs. Once they're done, they get to savour the taste of their yummy snacks!
We love these simple sensory bottles which are great for stimulating sight and sounds with your little ones! Check out Yunnie's blog for instructions on how to create these Ocean, Garden and Forest themed bottles 
These emerald water beads from Tickle Your Senses are a visual treat for your little one's eyes! Just add them into a tub of water, and you're all ready to play. Add some alphabet cards for them to learn spelling or new words while they play too!
Did you know that The Tiny Trove's play doughs are scented with lavender? This helps to calm and relax your little ones while they're playing! Recreate your little one's favourite storybook characters using play dough, just like how little Avery has done with her favourite character - The Little Rainbow Fish.
Little Blossom x The Tiny Trove Gift Set 
Check out our latest collaboration with The Tiny Trove to get your little ones started on their sensory play journey! Our gift set contains all you need to re-create ideas #1, #2, #5 at your own home ;)
Liked reading this sensory play guide? Subscribe to receive more content like this!